What is a non DOT physical exam?
Non DOT physical is a set of tests that determine work performance capability or assess the worker's readiness to return to work. Many employers do this test for their employees to know if they are ready to perform their duties. These physical exams may have different names, such as work fitness assessment, fitness-for-duty examination, and pre-employment physicals.
Non-DOT Physical Exams include:
Medical history review
Prescription Medication Review
Height, weight, & vital signs
Urine specimen – Glucose test for diabetes
Heart/Lungs
Vision test
Drug & Alcohol Screening Test
Other possible tests as requested by the employer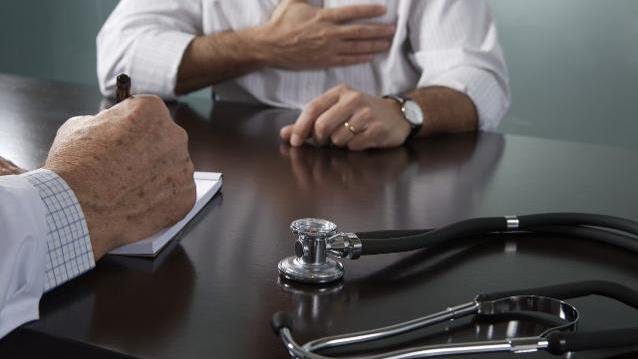 What are the Types of Non-DOT Drug Tests?
Types of Non-DOT drug tests include:
Pre-Employment Tests
A lot of organizations require newly hired employees to pass a drug test before they begin to work. This test helps determined employers to keep habitual users out of their workforce.
Random Testing
These tests are done monthly, quarterly, or every year, depending on the employer's needs. Names are randomly chosen by a computer program. This type of testing impedes drug use since they don't know when they'll be tested.
Post-accident Tests
These tests are often done after fatal accidents, as the employer should know if the person was under the influence.
Suspicion Tests
The employer has hired supervisors to spot suspicious behaviors. These tests are only done if there are reasons or evidence that an employee is under the influence.
Return to duty Tests
If an employee returns to work after a positive drug test result, you can test them once more to make sure they're not using anymore.
Follow-up Tests
If an employee gets back to work after doing a return to duty drug test, follow-up testing can be done over the next year to ensure they are no longer using. This might require different screens.
DOT vs. Non DOT Testing: What's the Difference?
DOT physical exams include checkups conducted for commercial vehicle drivers by the Federal Motor Carrier Safety Administration (FMCSA). Employers in various industries can perform non DOT physical tests. Non DOT companies have more liberty to design and implement tests based on their needs and conditions, while DOT organizations must follow the determined guidelines. Even non-DOT companies can choose not to test at all.
Employer's right for non DOT physical exams
Employees have a right to know the outcome of these examinations. Tests should be performed equally for all applicants. Although these tests take a complete history of employees to make the necessary assessments, the employer does not have the right to have all the information. Only the general conclusions of the test as to whether the employee can do the work are communicated to the employer. Many states also impose strict restrictions on the information a physician may disclose to an insurance company or employer without the worker's consent.
What does non DOT drug test for?
Apart from DOT regulations, non DOT organizations can use different drug tests to test a wider range of drugs compared to the DOT physical exam. These examinations can be performed on various samples, including saliva, hair, breath, and sweat.
The level of these drugs is measured in the samples:
Amphetamines
Methamphetamines
Cannabinoids
Cocaine
Opiates
Methadone
Phencyclidine
Barbiturates
 Benzodiazepines
 Propoxyphene
How to prepare before the exam?
When you enter the testing center, you should know that your urine sample might be necessary for some tests. It is a good idea to make a list of the medicines you are currently taking before going. Information on the use of contact lenses and the like is also essential. So try to prepare your health history information in advance.
The results of non DOT physical exam
After completing the physical test, the qualified medical examiner discusses the results with the person being tested. He/she also gives authorized information to the employer.
Non DOT physical near me
Business owners in Las Vegas can contact the specialists of Southern Nevada Occupational Health Center to make an appointment for a range of physical exams for their employees. For more information about this center's services, you can also refer to the list at the top of the page.
Frequently Asked Questions about Non DOT Physical Exams
What is a non DOT physical exam?
Non DOT physical is a set of tests that determine work performance capability or assess the worker's readiness to return to work.
What is the difference between DOT and non DOT physical exams?
DOT exams include checkups for commercial vehicle drivers but non DOT physical is performed by employers in various industries.
What does a non dot drug test look for?
non-DOT organizations can use different drug tests to test a wider range of drugs compared to the DOT physical exam.
Other widely used services of this center are:
Online Appointment
---
Stay Healthy!! Stay Strong!!
---
To make an appointment online at Southern Nevada Occupational Health Center (SNOHC), click here and file the form or call us at (702) 874-4769
Click Here →